In dieser Galerie: 21 Bilder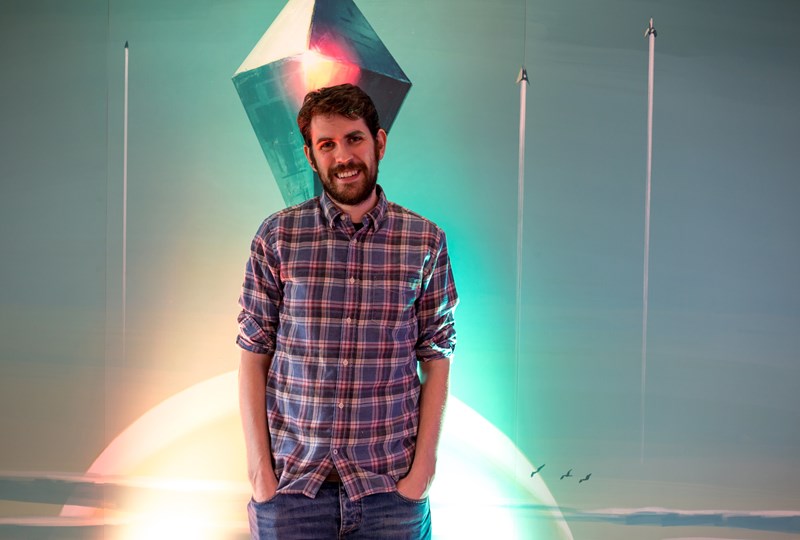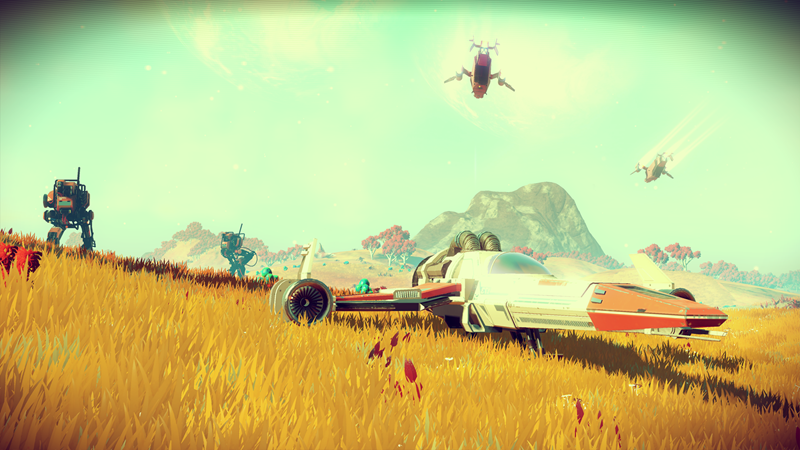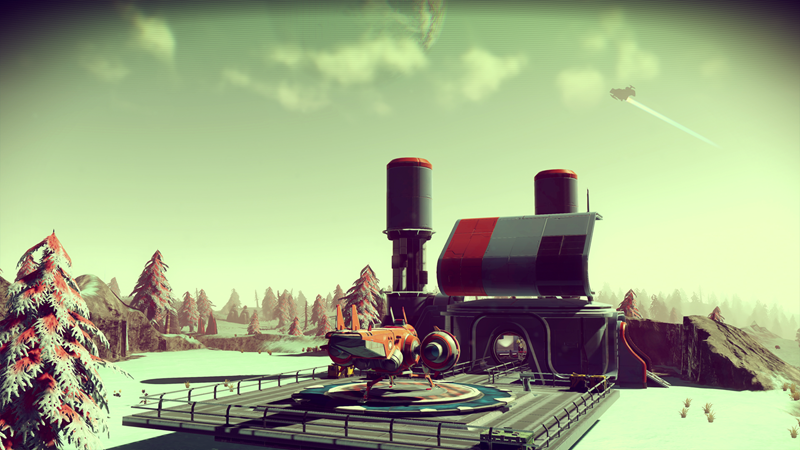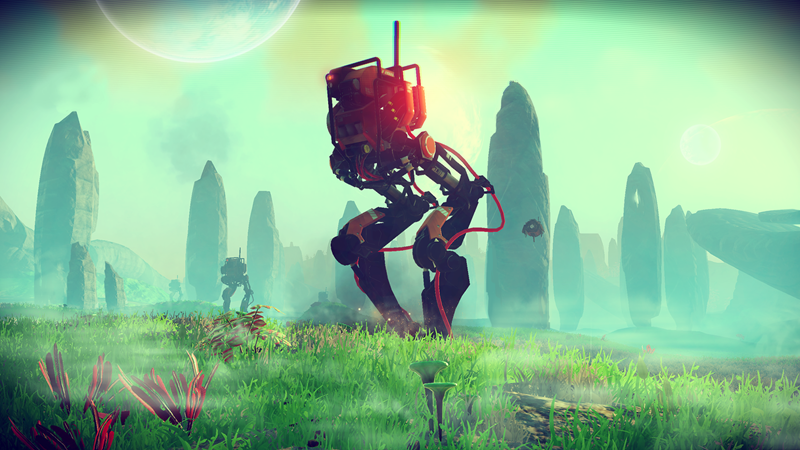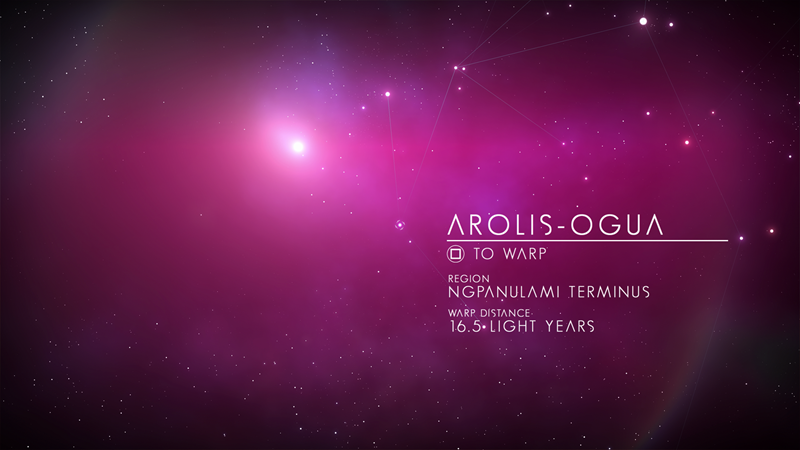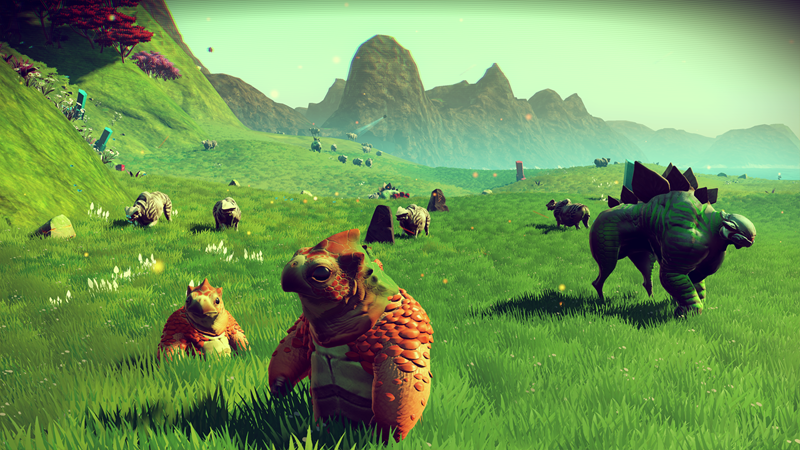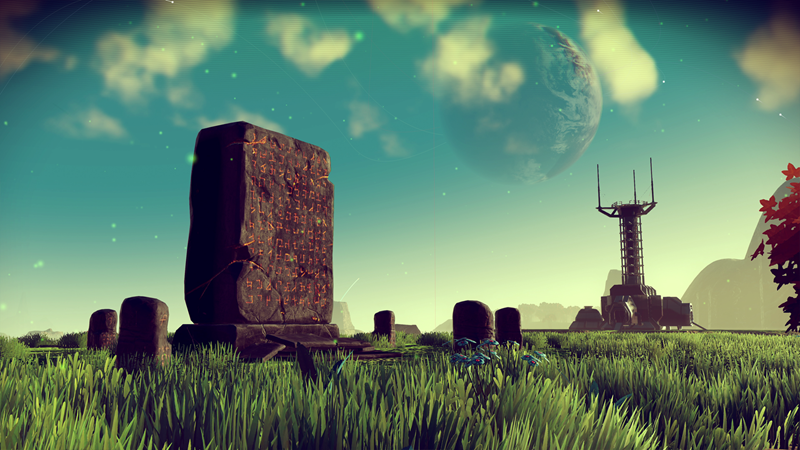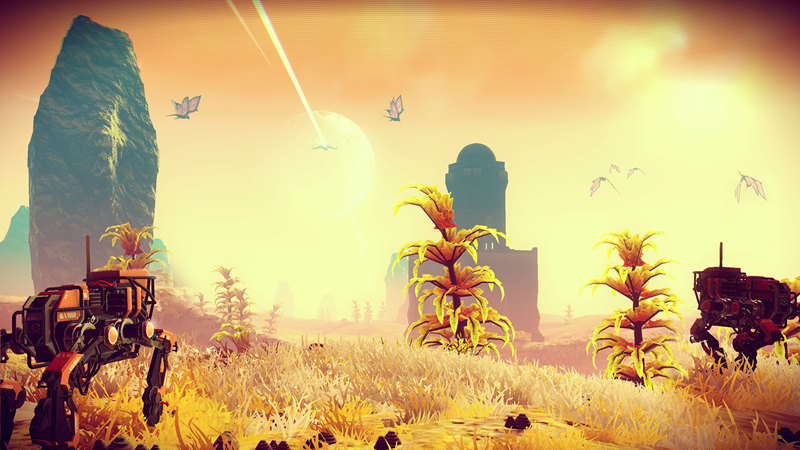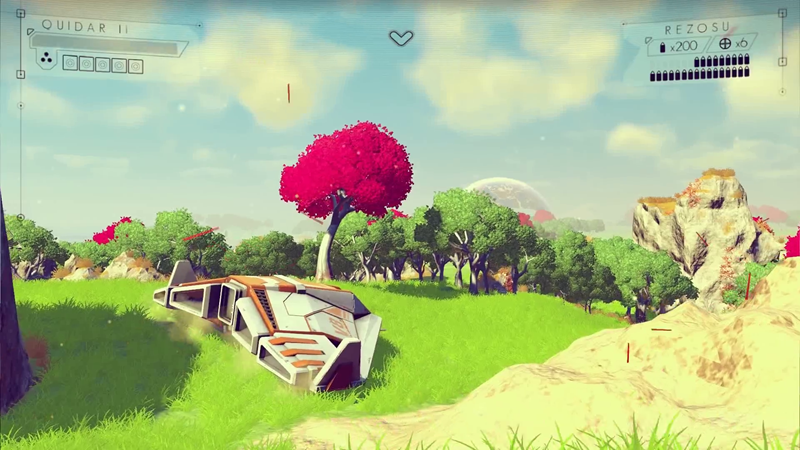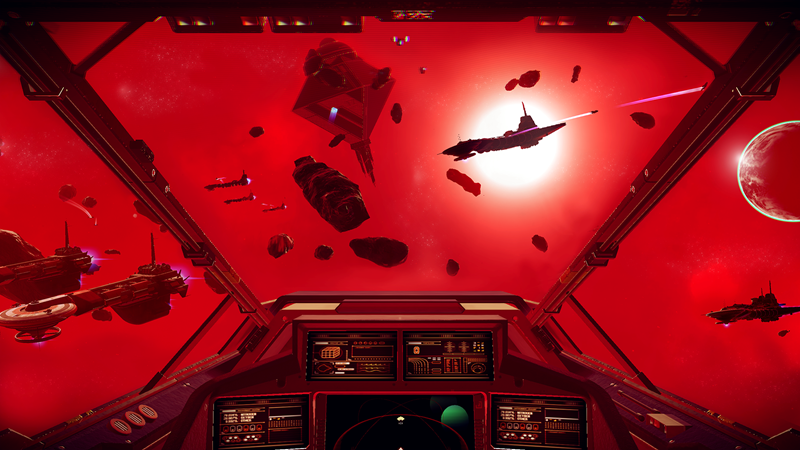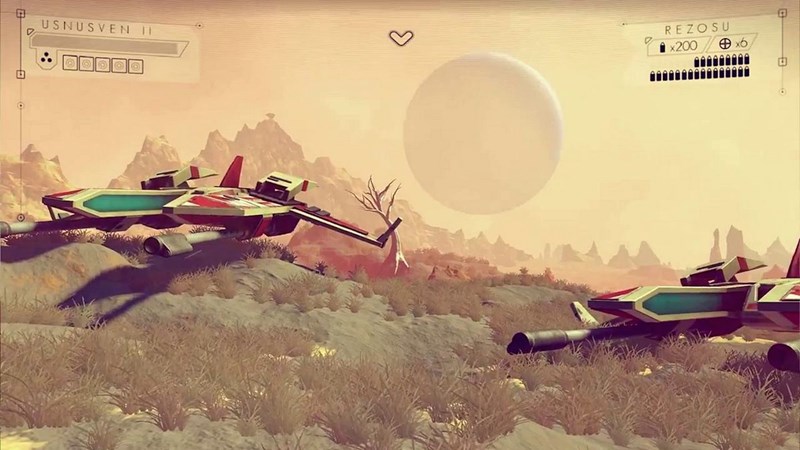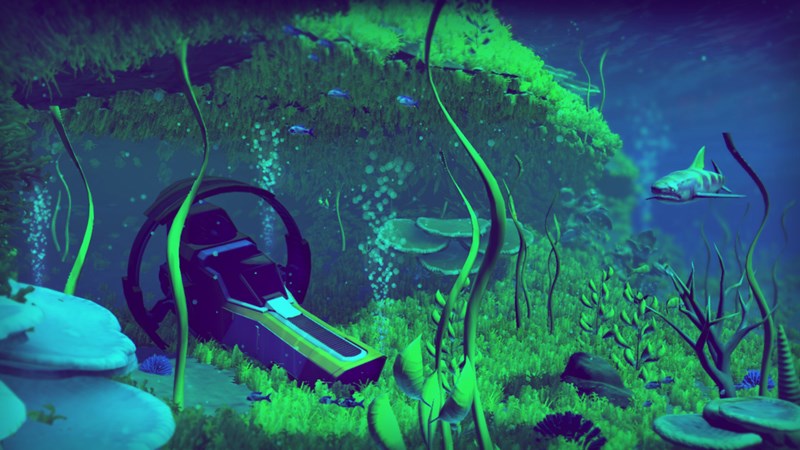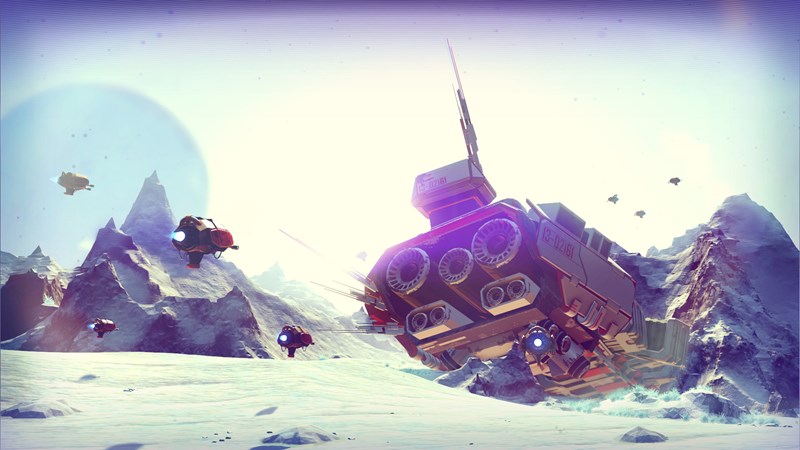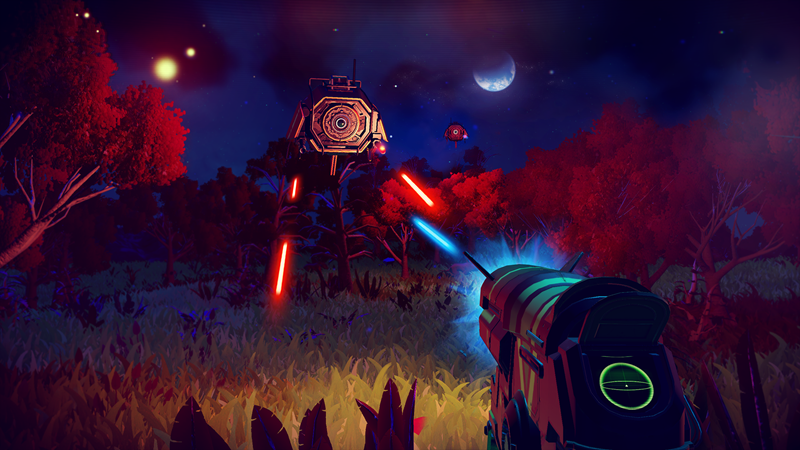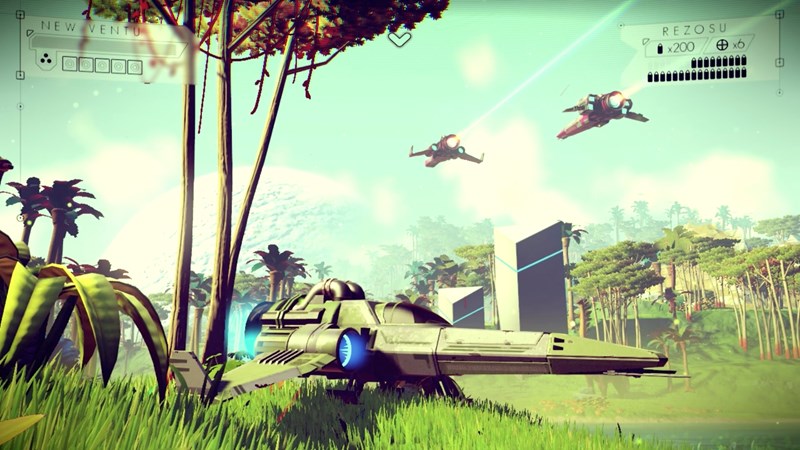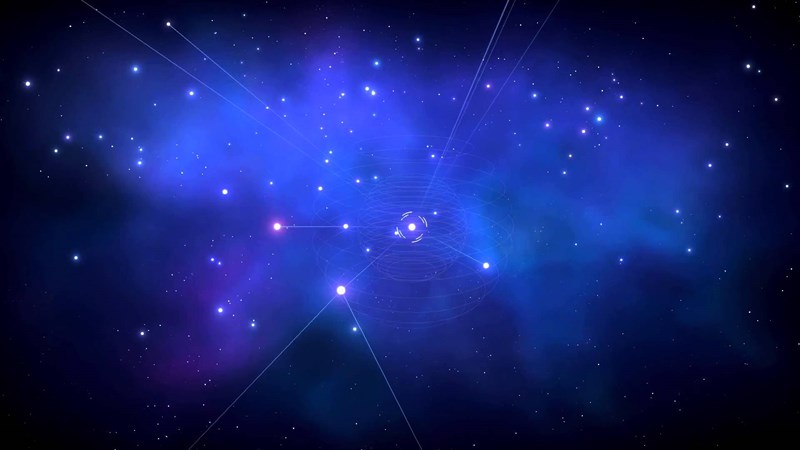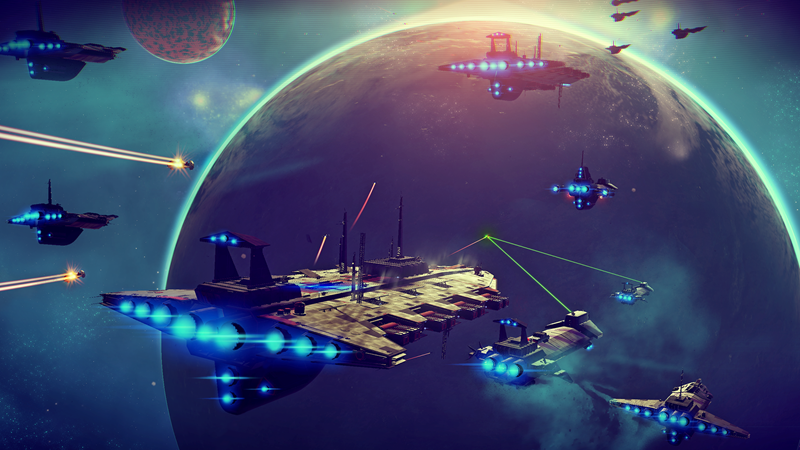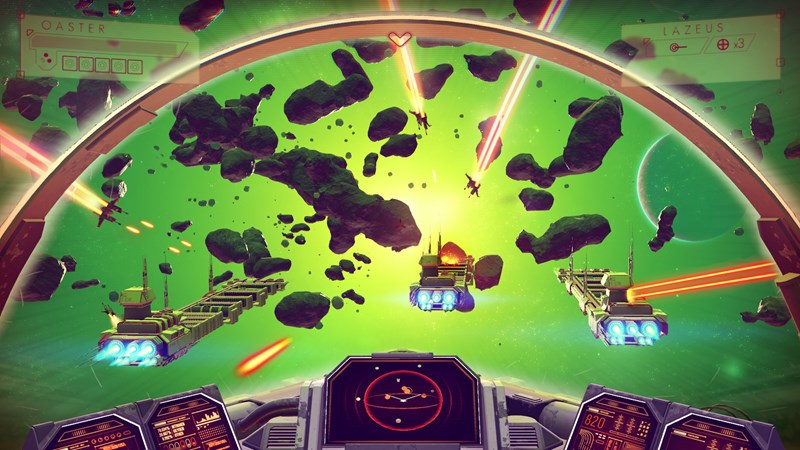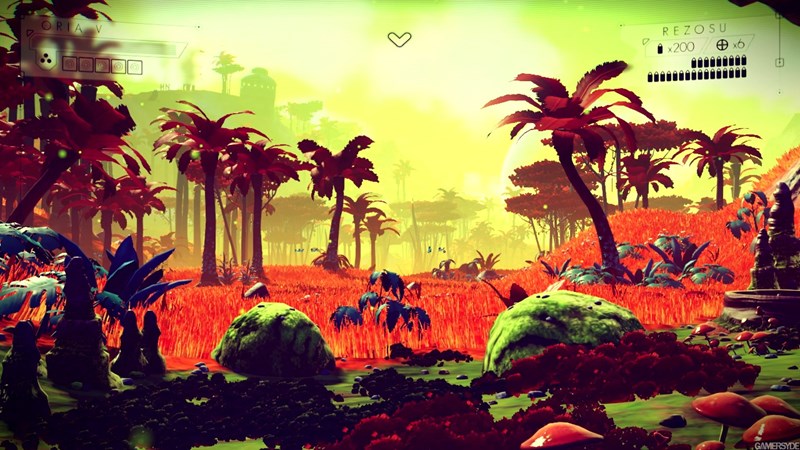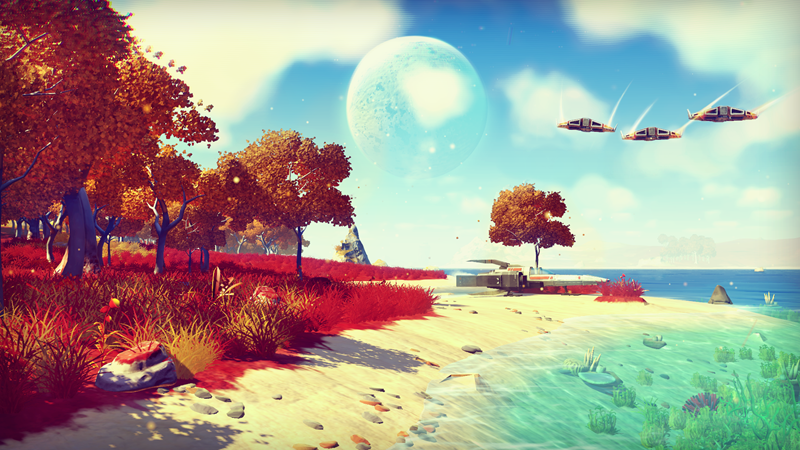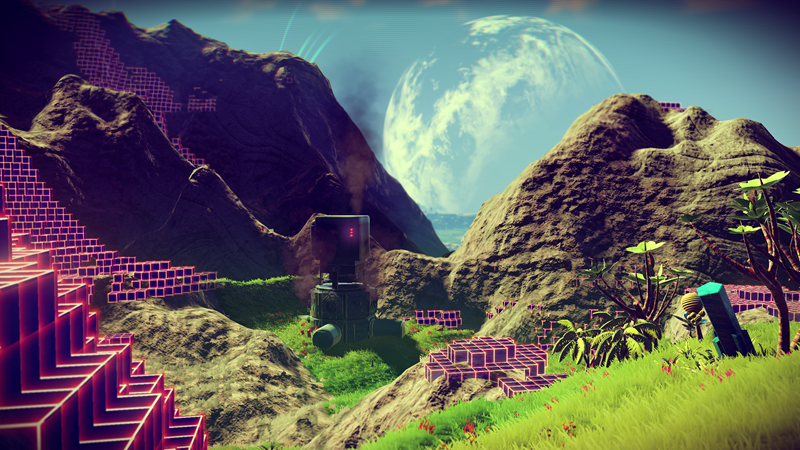 >>> Lesen Sie das Interview auf Deutsch
He's one of the few people on earth who have the right to feel a little bit like god. But he doesn't. Sean Murray and his team at Hello Games are working hard on finishing their game "No Man's Sky". A game that simulates a whole universe from the animals on a planet to the millions of stars and that lets players and wanna be space travelers explore every single stone in it. In our interview Murray talks about possibly the biggest game ever created and how all of it is generated by mathematical algorithms. And what's to expect, when you arrive at the mysterious center of this gigantic universe that looks like the cover of a sci-fi-novel? Well, one thing's for sure: Murray laughed at every single question that we've asked him. That's a good sign, isn't it?
STANDARD: Looking back on all the work you have done in the past years with "No Man's Sky": Does creating a universe make you a creationist or a darwinist?
Sean Murray: Definitely a darwinist. Surely.
STANDARD: If physics and chemistry build the formula for real life, how does the formula for life in "No Man's Sky" look like?
Murray: Well, ours is a lot more maths based. We just try to generate simple rules to create things. Like what we were showing with the terrain. To create things that look aesthetically korrekt. If you were flying around one of our planets and you would say that looks like it was build by hand, then I would actually be really happy. And I think we achieved that sometimes.
STANDARD: But in reality it's all just mathematics…
Murray: That's the only possible way for such a small team. When we were on "Far Cry" or "Assassin's Creed", we were hundreds of people.
STANDARD: If I understood it correctly, you created an algorithm, that creates all these billions of artificial planets, stars and lifeforms on its own. It must make feel at least a little bit like god.
Murray: No, I don't feel like god. Very far from that at the moment. I feel very weak and human. Especially in a room full of journalists that play my game for the first time.
STANDARD: You have nothing to fear from me.
Murray: (laughs)
STANDARD: When you were a child and looked up to the sky, did you wish you could travel to space? Is that the reason why you have created a space exploration game?
Murray: I grew up in Australia and I spent a good part of my time in the outback. And that is totally unrelated to the game. But I remember when I was young, I used to play "Elite". Do you remember that game?
STANDARD: Yes of course, one of the first space games…
Murray: So I was playing "Elite" and when I was back in the outback, there were these amazing nightscapes. All you could see were stars. You never get to see that in the city. And on a clear night you realize, how many stars there actually are. Thousands and thousands of them. And I was having that thought, I wanted "Elite" to be real and to look up and be able to visit each of these stars. The cool thing about our game is when you fly around you see all these twinkling stars and you know these places exist, that you can go to.
STANDARD: And as a would be astronaut myself I thank you for the effort.
Murray: (laughs)
STANDARD: If I had to single out one activity that makes traveling interesting than it would be interacting or communicating with other people. Will I be meeting other people on my way through "No Man's Sky"?
Murray: The reality is that it is so incredibly rare for you to even visit a planet that someone else has been to. Forgetting even to be there at the same time. That's why we always say: That is not a game like a multiplayer. You should think of it like "Journey" or "Dark Souls" where you get little hints of people. And you could actually see other people playing if they explore planets and name creatures after silly things. That's a nice thing, when someone comes across it. That's a big moment in our game, but that's not something that is happening all the time.
STANDARD: How likely is it, to meet someone?
Murray: We don't know how many people will play the game. But even if we were really fortunate and millions of people would be playing it there would still be a 99.9 percent of "No Man's Sky" that is unexplored.
STANDARD: Sounds interesting.
Murray: It's slightly sad.
STANDARD: You are a lonely traveler in space. That's how space is, I guess.
Murray: Right.
STANDARD: The main goal of the game is to travel to the center of the universe. Please tell me: Is Peter Molyneux waiting there for us?
Murray: That would be telling, wouldn't it be? But it would be fitting if he was there.
STANDARD: So you don't want to spoil it…
Murray: Yeah, yeah. He's inside the cube!
STANDARD: The most fascinating thing about "No Man's Sky" for me is that all of this is procedurally generated while I am playing. Does that mean that everything I see only exists because I look at it?
Murray: Conceptually it's really weird, right? That sine wave I was talking about (which generates the terrain), does that sine wave exist at every point? It's like people always searching for prime numbers. Do they all exist? Or do they only exist once they are found? That's a strange concept and for me, they all exist. All our planets exist (in the game) because they are completely predictable and you know how they would be like. But in reality they only exist on your PlayStation for the moment you are there. When you go, they get thrown away.
STANDARD: Do you get a lot of fan mail from philosophers?
Murray: I have to admit, I worked on a bunch of games before but I never had that intensity of fan mail and deep questions.
STANDARD: To be a bit more serious about it: Procedurally generated content has been done before, but maybe not at that scale. Do you think this will be the future of game development?
Murray: I think procedural generation is definitely the future. But I don't know how readily it will be adopted. Now, if as a single developer have an idea for a game and the first sentence starts with "I want to create a city" – instantly that is impossible for me. Because I would have to build every part of that city before I could set a game in a city. That's why "Assassin's Creed" has hundreds of developers. Because they have to build that city. And it's incredibly impressive that they can do that, but it's also very limiting. Unlike books, where you just can imagine things, you have to place every single blade of grass in a game. And that's why I think procedural generation could be quite freeing. And ten years ahead, games will use it a lot more. And maybe our game will be a little footnote in that story. Or a warning: Don't try to do that. We will see.
STANDARD: Is there a danger that your algorithm turns against you and destroys the world you wanted to create?
Murray: Yeah. I met Elon Musk and he was basically asking me that.
STANDARD: Oh really?
Murray: Yes. But I think somebody said "AI killing us, is the same problem right now as Mars being overpopulated." It's far away.
STANDARD: After creating a whole universe, what's left to do in a man's life?
Murray: Obviously "No Man's Sky 2". And it will be twice as big. (Zsolt Wilhelm, 3.3.2016)
"No Man's Sky" arrives in June für PS4 und PC.