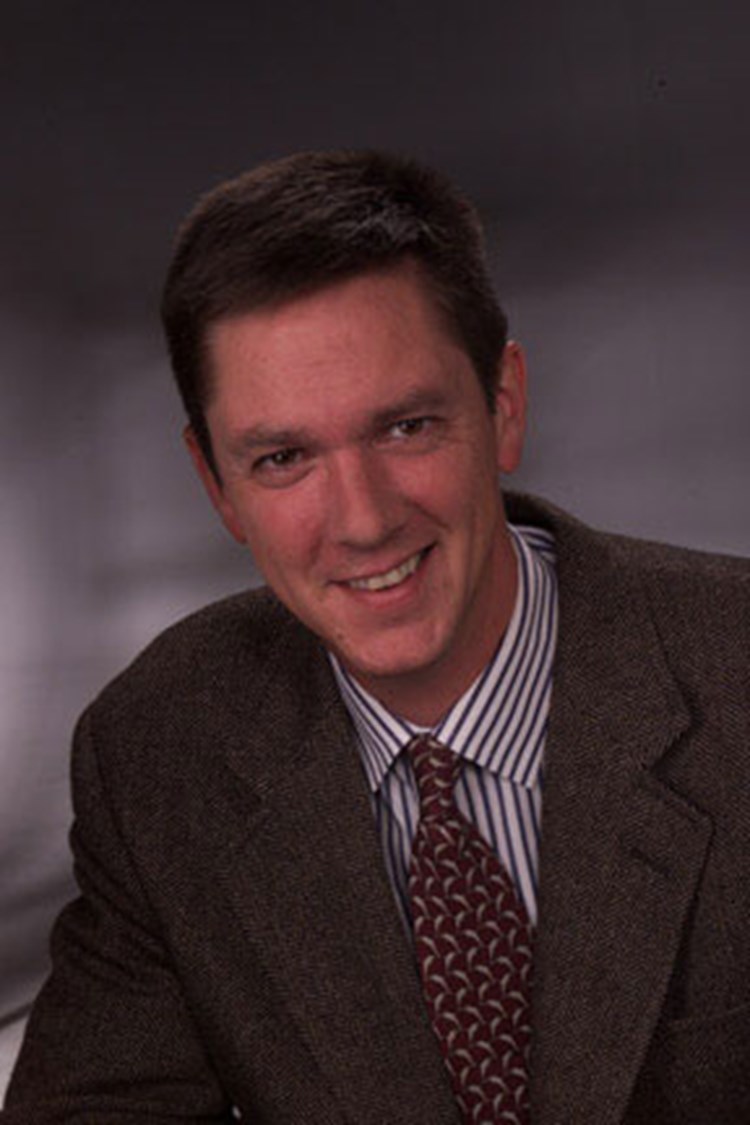 Douglas H. Crichton, Experte im Bereich Online & Digital Media und Gründer von Motherboard Media, macht sich in einem Gastkommentar auf
etat.at
Gedanken über veränderte Mediaplanung im Zeitalter von Google und neuen Werbeformaten. Crichton sieht in der Entscheidung von Websites, auf Google-Anzeigen zu setzen, ein zweischneidiges Schwert. Konsequenzen und Effekte ergeben sich sowohl für Medien als auch für Agenturen.
Online Media Planning with Google
The other day, I was training a young advertising assistant on how to optimize Google AdWords. During the demonstration, she had a detailed question which led me into the Site-Specific Campaign area of Google AdWords, and I showed her how it is possible to pick the exact sites where an advertiser wants ads to run. Her eyes lit up, and she said "now, I can do media planning". My first reaction was, THIS is not media planning. But after thinking about it, I realized it is essentially media planning. I didn't want to admit it, being a 20 year veteran of media planning at big agencies like Mediacom, Lintas/Initiative Media and Deutsch, Inc. I was rather insulted that a rookie could log into an AdWords account and be an instant media planner. Google, while constantly refining and developing tools, has made it so easy for any advertiser or agency (big or small) to make their own Marketing Communications Campaigns. If you look just a little way out on the horizon of Google's path, you can see these offerings will become broader, deeper and more sophisticated. It is going to be interesting to see how agencies, advertisers and the media react to the new dynamic.
Sir Martin Sorrell, chief executive of the WPP Group, has already called Google the "Frien-emy" (half friend, half enemy). This is not exactly a loving reference from one of Google's biggest global customers and gives an idea of where the relationship is most likely heading. Advertisers are very interested in Google products and if they have the staff, the time and desire to do their own advertising, media planning and buying, it would be possible and easy to do so.
More than just Online:
In the USA, Google is already offering Print advertising (mostly newspapers) space with great success. It moved from test phase with 50 newspapers in November 2006 to 225 newspapers currently (50% of all newspaper circulation in America) including premiere properties like "The New York Times" and "Washington Post". Google is also offering Radio Spots sing the same system as Adwords. TV advertising and Mobile phone advertising won't be far behind. It is brilliant, because it opens up a new world for Online Marketers already familiar with AdWords, who realize Search and Online Advertising are more powerful with some classical advertising thrown into the mix. It offers traditional advertisers more exposure to the benefits of search and online.
Google's Tools and systems:
Site-Targeted Campaigns are possible via AdWords in Austria. Using the tool anybody can select specific websites to place their ads on. It is still up to the Sites to offer this and they may choose to deliver Google Text-only ads or Text, Images (banners) and Video. Using the Placement Performance reports current AdWords advertisers can get an idea of where their Content Network bookings are performing best and start with those sites at very moderate cost-per-thousands. With a Site-targeted campaign, Google now offers Reach & Frequency Performance Reports. These key metrics, in addition to the usual Cost-per-click metrics, allow anyone to check the value of their Online campaigns in offline comparative metrics, gross rating points (GRPS).
Who is On Board in Austria:
The most crucial part of the equation is, "which media will join Google's growing network for Site-Specific campaigns"? And secondarily which sites are going to offer Image ad space (banners) to Google? The advantages for the sites are they can quickly and easily tap into rapidly growing online advertising revenue, including local and global budgets. The disadvantages are may need to lower prices to be competitive, and down the road; they may lose good salespeople to other media, they could lose competitive edge on newly developed formats, and they also might endanger existing agency relationships. The consequences are especially dangerous for the existing ad networks and Vermarkters in Austria.
A huge network like Google offers high reach at attractive pricing and would be directly competitive to the Site-Networks and Ad Packages developed by local sales-houses (especially in popular categories like Automotive, Business, Finance and Sports). The difference is that with Google's existing infrastructure, anybody with a credit card can log on and tap into the network. Vermarkters don't make it so easy.
It's a tough decision
If sites start offering Google image ads they may not be able to ever turn it off. If they don't offer Site-Specific ads to Google, they could lose advertising revenue to sites that will accept these ads (this includes German & international sites with Austrian traffic). If enough sites join Google's Partner Network, there will be critical mass, enough for even marketing rookies to take advantage of the range of tools and make meaningful campaigns for their Brands. That will have an effect on all agencies, large and small.
Many top Austrian sites now accept Site-Targeted Campaign bookings over Google; derStandard.at, Salzburg.com, Nachrichten.at, diePresse.com, News.at, Kurier.at, Krone.at, Wirtschaftsblatt.at, Boerse-express.com, and Willhaben.at (just to name a few). Many of these sites are also offering image ads (banners, skyscrapers, rectangles) as well as Video Ads. Although for right now, the existing formats for Image banners are limited to the very basic sizes and animation style is not state-of-the-art, as well the positioning of these ads on most Sites is poor. This will change down the road. I have been experimenting with some of these and the performance is often equal to banner campaigns booked directly. In some cases, even the AdWords Text Ads deliver more clicks than "normal" banner campaigns at a fraction of the cost.
Some sites do not to allow Site-Specific targeting
Right now some Austrian sites like, Austria.com and Vienna.at choose not to allow Site-Specific targeting even though they accept AdSense ads on the site. So Google text ads do appear there but an Advertiser or Agency can not select to run specifically on these sites. This of course protects the site from losing valuable direct ad sales. Other sites like ORF.at, Oeamtc.at, Tirol.com, Sport1.at, SMS.at and Sportnet.at choose not to offer Google AdSense at all. So far.
I respect the sites that are holding back from taking the leap into Google's pool in search of easy money. These Google ad placements are often over-used, not very attractive and tend to lead users away from the sites where they find the ads. However, I wonder how long any Site can hold out against the strength of Google's attractive offerings. More interesting will be, (after critical mass) how this dynamic will change the landscape of online media planning and buying in Austria. Agencies without a strong, demonstrable competency in Online Media Planning and Search Marketing will have to explain why they still take an agency commission for Online campaigns, when their Clients can log onto Google themselves and create online campaigns for less. (Douglas Crichton/16.08.2007)